Kathleen Loock publishes her video essay "Memories of It"
Kathleen Loocks's video essay on different movie adaptation of Stephen King's It has been published in issue 11 of Tecmerin. Journal of Audovisual Essays. This videographic work deals with remaking practices and their entanglement with personal and generational memories. The videographic work hereby combines the scholarly with the personal as Kathleen explores her own childhood memories of watching the 1990 adaptation and connects them to the Reunification of Germany.
You can watch the video essay and read about her process here.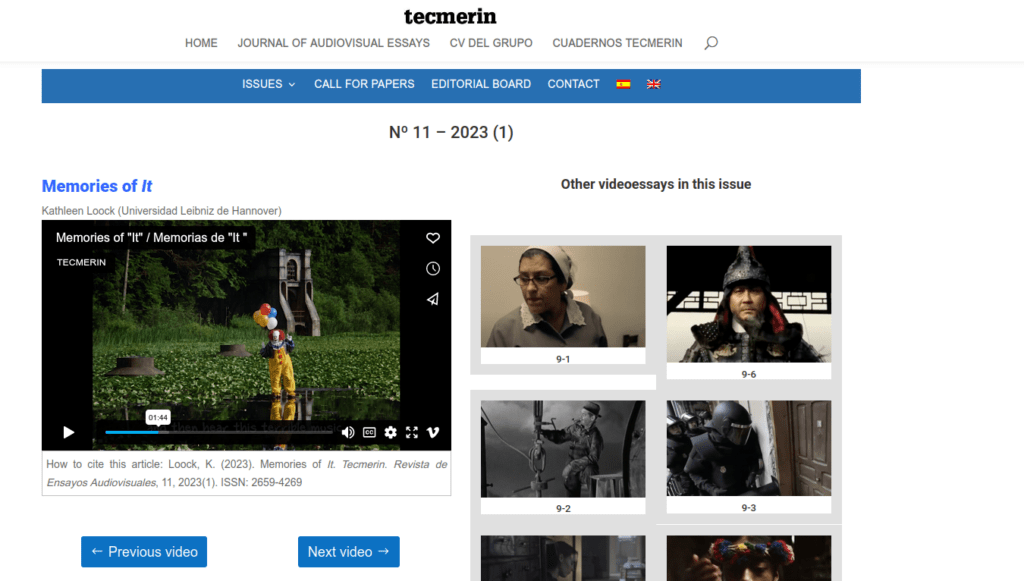 Register now to participate in the HOLLYWOOD MEMORIES project!
You want to be part of the project and share your memories of Hollywood movies with us? Then register here to participate. We will let you know when the questionnaire is launched on our digital research platform.