Stefan Dierkes starts his PhD in the HOLLYWOOD MEMORIES Research Project
In October 2021, Stefan Dierkes joined the HOLLYWOOD MEMORIES research project, where he will work on his PhD for the next 3.5 years. Stefan holds a Master's degree in Literature and Media Practice and Anglophone Studies from the University of Essen and a Bachelor's degree in Applied Literature and Cultural Studies, Political Science, and Journalism from the TU Dortmund University. Within the HOLLYWOOD MEMORIES project, Stefan is responsible for the sub-project that studies the movie memories of audiences living in Germany.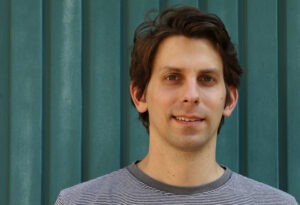 Register now to participate in the HOLLYWOOD MEMORIES project!
You want to be part of the project and share your memories of Hollywood movies with us? Then register here to participate. We will let you know when the questionnaire is launched on our digital research platform.