Launch of Mexico's main study
After a grand preamble that took us all the way to Mexico, we are finally launching Mexico's main study. Our research platform will be open from March 27th until May 15th. If you haven't registered yet, there is still time to do so. Register here on our website under the Participate tab. And if you have already registered, thank you so much for being part of our study.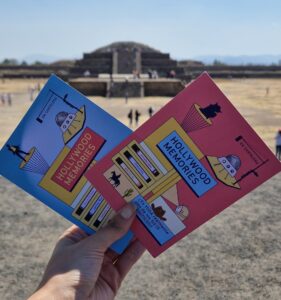 Register now to participate in the HOLLYWOOD MEMORIES project!
You want to be part of the project and share your memories of Hollywood movies with us? Then register here to participate. We will let you know when the questionnaire is launched on our digital research platform.