Book Launch for REANIMATED: THE CONTEMPORARY HORROR REMAKE by Laura Mee
On September 28, 2022, Laura Mee launched her book Reanimated: The Contemporary American Horror Remake and presented it in a Zoom event. Kathleen Loock, Bruna Foletto Lucas (Kingston University) and Kendall Phillips (Syracuse University) talked to Mee about her ideas, in a discussion round chaired by Iain Robert Smith (King's College London). The main argument of Reanimated is that the remaking of horror films shows the genre's capacity for creative recycling, adaptation and evolution.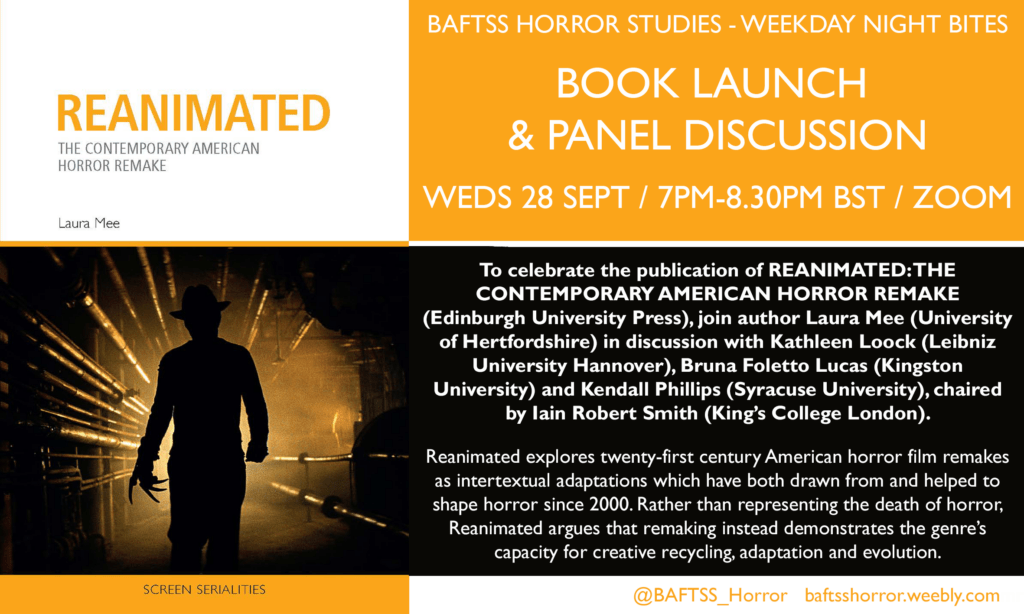 Register now to participate in the HOLLYWOOD MEMORIES project!
You want to be part of the project and share your memories of Hollywood movies with us? Then register here to participate. We will let you know when the questionnaire is launched on our digital research platform.