Guest Lecture at Universidad Autónoma Metropolitana (UAM) in Mexico City
The Universidad Autónoma Metropolitana (UAM) opens its doors to the Hollywood Memories research project. Kathleen Loock will give a guest lecture entitled "Cuando Hollywood se repite: reflexiones sobre medios, memoria y generación." This event will be moderated by Rocío Romero Aguirre and Álvaro Vázquez Mantecón. It takes place on February 21 at 11:30 a.m., and is the first in a series of guest lectures in Mexico City.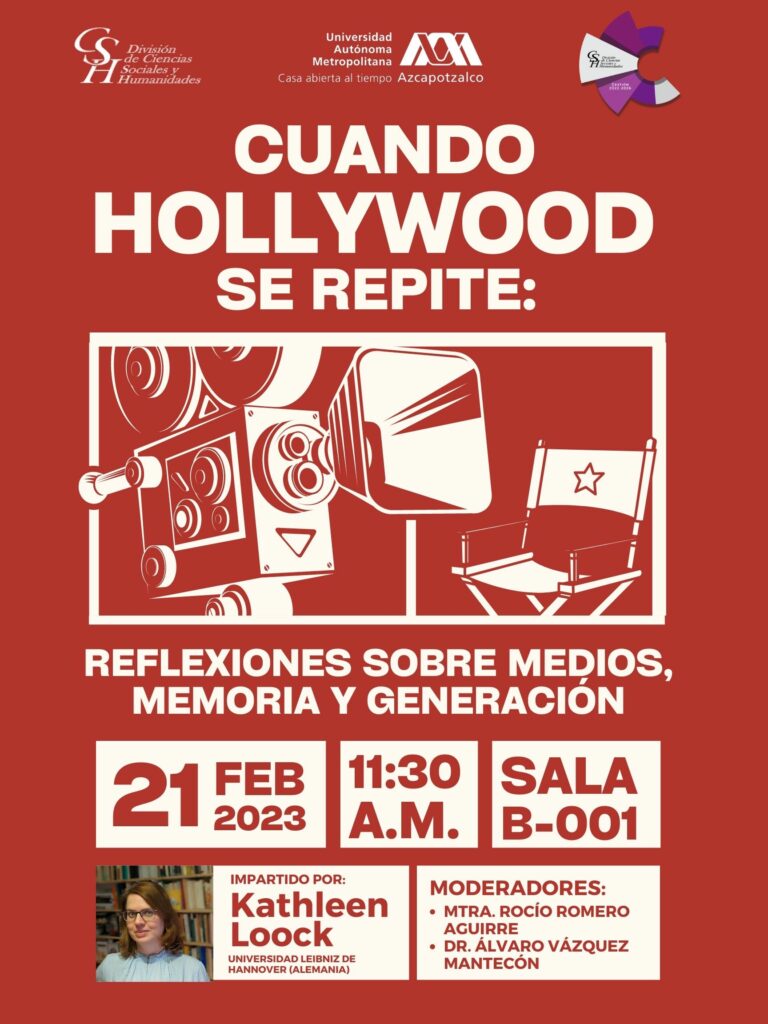 Register now to participate in the HOLLYWOOD MEMORIES project!
You want to be part of the project and share your memories of Hollywood movies with us? Then register here to participate. We will let you know when the questionnaire is launched on our digital research platform.