Lecture in Historical Museum, Hannover on October 24
Kathleen and Stefan will give a lecture at the Historical Museum, Hannover, on October 24, 2023, at 7 p.m. In their lecture "Star Wars, Rocky, Indiana Jones: Memories of Hollywood Movies," they will present first results from the German case study. The talk is part of a cooperation between the Hollywood Memories project and the Historical Museum in Hannover.
We especially invite everyone who participated in the German case study. The lecture is open to the public and admission to the event is free.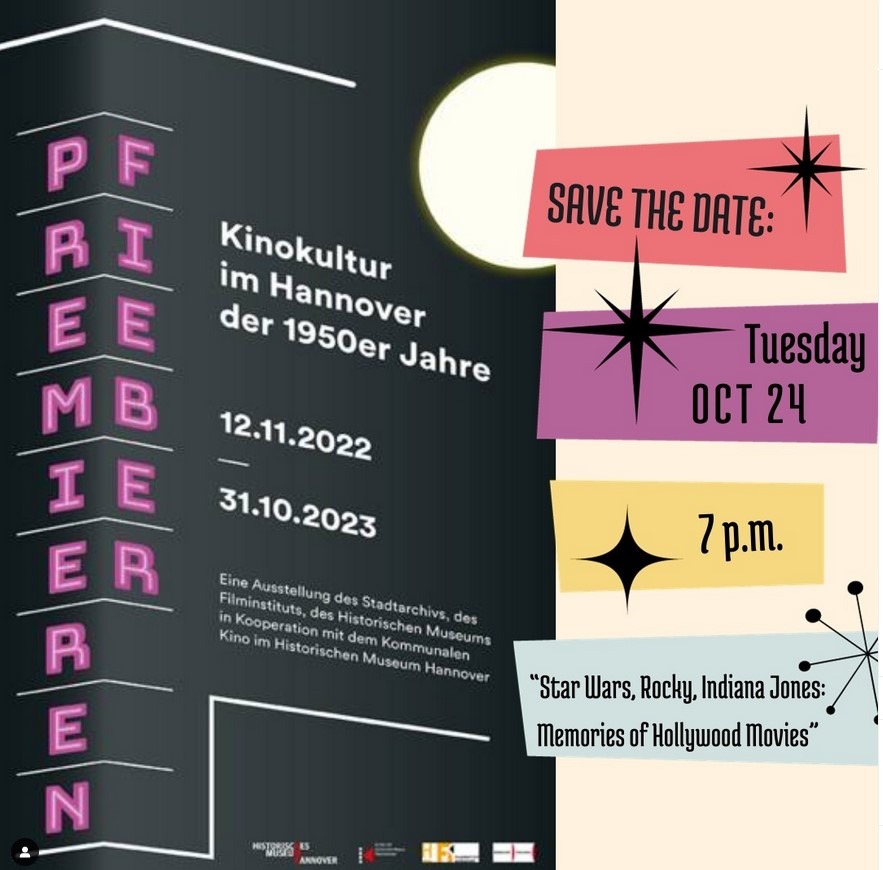 Register now to participate in the HOLLYWOOD MEMORIES project!
You want to be part of the project and share your memories of Hollywood movies with us? Then register here to participate. We will let you know when the questionnaire is launched on our digital research platform.